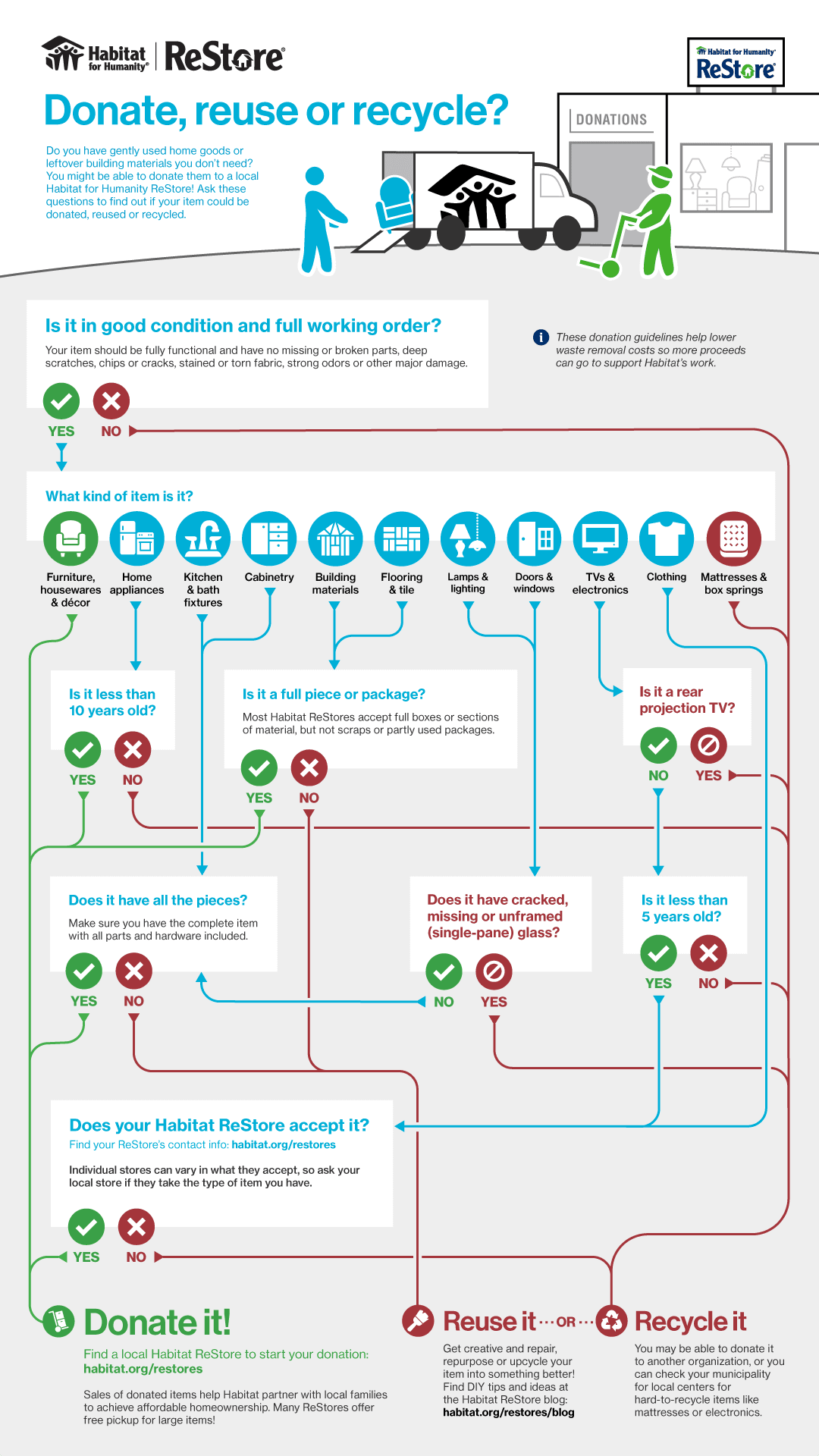 When cleaning, remodeling, or moving, you often run into household items you no longer use, but that are still in great condition. Whether it be items like the windows you just replaced or an old TV, you may wonder, "Should I donate this?"
While you may not be able to donate certain items like mattresses, our Habitat Restores generally accept a variety of items. For instance, used household items and home goods from kitchenware to cabinets are just a few of the types of donations you can donate to one of our two Habitat ReStore locations.
Most gently used items can either be donated, recycled, or repurposed. Find out the best way to make the most of your item by following these guidelines in the flowchart included with this article.