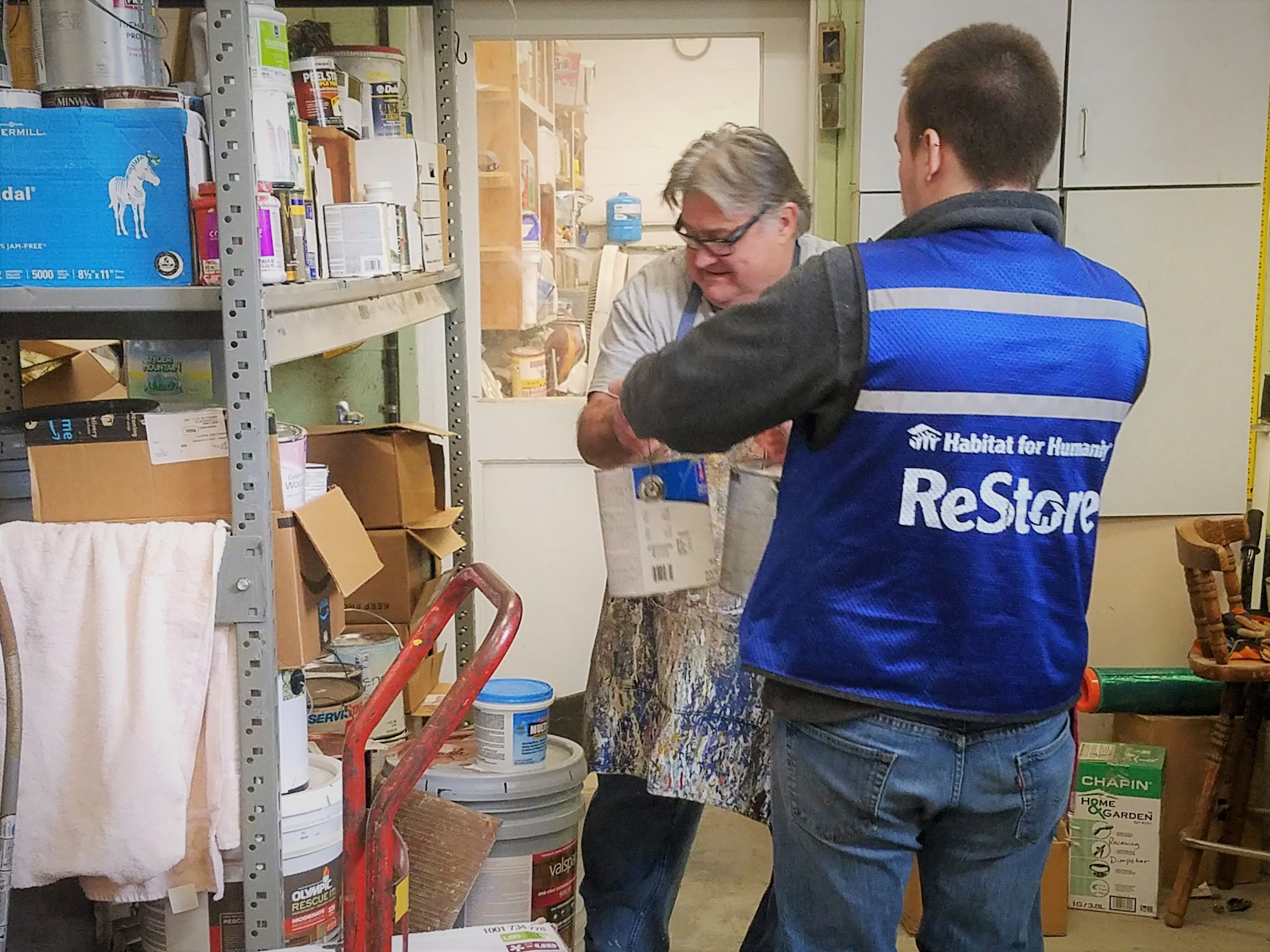 Habitat for Humanity is excited to announce that our ReStore operations in Kanawha & Putnam counties have hit another milestone: Combined, both locations recycled more paint this past year than ever before! Our ReStores recycled and sold 3,464 gallons of paint last year. That's a major increase of 1,107 gallons of paint recycled and sold throughout 2018 - 32% more paint kept out of the environment! 
After accepting donations of leftover liquid latex paint, ReStore staff and volunteers separate the cans of paint by type and sheen. The categorized paint is then inspected, shaken, filtered and mixed. The mixed paint is filtered a second time and repackaged for resale to the general public.
By providing community members a simple way to rid themselves of leftover latex paint, Habitat ReStore is providing an economic and environmental solution to a common problem. Our program assists in keeping our community's water supply free of potential contaminants and lowers the amount of landfill space required for dried latex paint. In addition, this program provides paint to individuals and groups at discounted prices, while providing additional funding to Habitat for Humanity of Kanawha & Putnam to assist in the construction of simple, decent homes.